This is the place to start if you are new to this, and seeking useful information on Cardano, guidance on how to choose a stake pool, set up your wallet and delegate ADA to a pool.
The Essential Cardano page maintained by Input Output has wealth of information and links and aims to be the THE onboarding guide.
Got some time and really want to understand the goals and motivation behind Cardano? Start at Why Cardano?
There's also a Deep Dive on Cardano published on CoinMarketCap.
We also recommend r/cardano and the Cardano Foundation Forums where you will have access to advice and guidance, and an opportunity to engage with the community.
What is Cardano?
Cardano is a proof-of-stake blockchain network, being developed into a decentralized application (DApp) development platform with a multi-asset ledger and verifiable smart contracts. Built with high-assurance formal development methods, Cardano aims to achieve the scalability, interoperability, and sustainability needed for real-world applications.
Based on peer-reviewed academic research, Cardano has an ethos of openness and transparency. All of the research and technical specifications that underpin Cardano are publicly published. When the network is fully decentralized it will belong to the community, and it will be the community who decide its future through the built in governance features.
Check out this summary for a great overview.
This early whiteboard session from Charles takes you through the journey and explains how Cardano builds and improves on the 1st and 2nd generation projects such as Bitcoin and Ethereum.
What's the roadmap?

There are 5 work streams to the project delivered in overlapping phases:
Byron- foundations (Complete)
Shelley- decentralisation (Complete)
Goguen- smart contracts (Smart Contracts Complete, Native Assets Complete)
Basho- scaling (Ongoing through 2022, Vasil Hard Fork Q3)
Voltaire- governance (Started, Catalyst voting via Deadalus)
Full details of the roadmap are available, there was significant progress during 2020 as the foundations were delivered and this rate was maintained during 2021. The same delivery pace is expected through 2022.
What is a Cardano Stake Pool?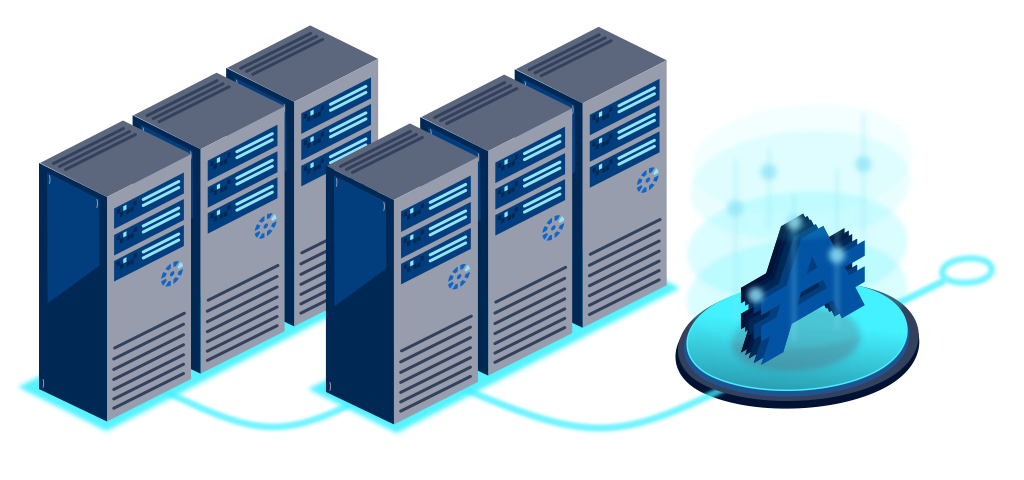 A stake pool is a reliable node on the Cardano network that processes transactions and forges new blocks on the block chain by running the Ourboros Protocol.
The Ouroboros protocol is a Proof of Stake Protocol that requires a reasonable number of stake pools to be online at any time. The protocol uses a probabilistic mechanism to select a leader for each slot, who will forge the next block in the chain.
The chance of a stake pool node being selected as slot leader increases proportionately to the amount of stake delegated to that node. Each time a stake pool node is selected as a slot leader and successfully forges a block, it receives a reward, which is shared with the pool proportionate to the amount each member has delegated.
Stake pools are run by Stake Pool Operators (SPO's), who need to have the skills to reliably ensure consistent uptime of a node. SPO's can deduct their running costs from the awarded ADA, as well as specify a profit margin for providing the service.
How do I choose a stake pool?
Ignoring the fact that you already have a great option in ADAvault the best places to start are on PoolTool.io, ADApools.org, or Cardanoscan.io.
They all allow pools to be ranked based on a number of characteristics:
Live and Active Stake- how much Ada is staked this Epoch and how much is staked in the coming Epoch
Saturation level- once the pool is bigger than ~70M Ada rewards for delegators start to decline
Block production history- pools need to be online processing transactions for their assigned slots in order to lead and forge a block
Pledge- how much have the pool operators pledged to the pool and is the pledge actually in place
Delegators- how many people have chosen to delegate to the pool
Fixed and variable costs- how much does the stake pool charge for its services
Historical returns for delegators
Using these factors a score is calculated which is used for Adapools and Yoroi. The Daedalus rankings use a similar metric and are considered authoritative.
We recommend starting with unsaturated pools that have a reasonable track record forging blocks, and then researching further to check pool goals. We also suggest restricting your selection to pools with a reasonable pledge amount. The pledge shows the amount that the pool have invested long term into the Cardono ecosystem. It is one of the factors that acts against excessive centralisation.
You can create a number of staking wallets and delegate across a number of pools, future releases of Daedalus and are expected to support multi-pool or portfolio delegation from a single wallet, some 3rd party wallets already do.
What wallets can I use?
There are 2 official wallets available for Cardano which support staking:
Daedalus– an open source full node wallet supported by IOHK. Available for download here, Daedalus has a really intuitive user interface, and runs on Mac, Linux and Windows. Historically it's been a bit slow to sync (due to the need to maintain a complete local copy of the blockchain) but recent performance improvements have improved this. We think this is one of the best full node wallets we've used across any crypto project, period.
Yoroi– an open source light weight wallet supported by Emurgo that runs in most browsers, for example Chrome, Edge, iOS and Android which gives coverage on a wide range of end user platforms. The staking options are as good as Daedalus, and you can search for pool tickers in the same way. You can find more details on Yoroi here.
Yoroi have released a mobile version for the wallet we've tested. It will link via Bluetooth to your hardware wallet if you have one. It's available from the Google and Apple App stores. Recommended if you don't want to use the full wallet.
There are an increasing number of the 3rd party wallets you may also want to consider.
For browser based wallets that support dApps (for example jpg.store) we currently recommend:
How do I delegate?
Delegation is intuitive in most wallets. The video below show the process for Daedalus.
More information on Daedalus is also available on the IOHK support page.
Where can I buy Cardano Ada?
We recommend Kraken because we have long experience of the exchange, and believe they have fair charges, deep liquidity in most traded cryptocurrencies, and a wide range of traded pairs.
They have good in country presence as well which matters when you are transferring to or from fiat currencies.
We do not recommend that you keep deposits on exchanges any longer than necessary to trade. Once you've traded move them back to a secure wallet that you control. Kraken have reasonable deposit and withdrawal limits, especially once KYC checks have completed.
Since February 2021 you can also buy ADA directly via the Yoroi wallet due to their integration with Changelly. You may find the rate less competitive than Kraken, however it is certainly very convenient.
As of March 2021 you can also buy ADA from Coinbase.